Scroll down for English version!
Az idén stílszerűen ünnepeltük a Valentin-napot egy vintage esküvői pikniken a mimi / events with love szervezésében. A Valentin-nap és az esküvői kellékek egymásra halmozva külsőségekbe vesző giccsparádét feltételeznének, ez a piknik viszont meggyőzött arról, amiben régóta hiszek. Arról, hogy egy esküvő mindenekelőtt egy pár egyszeri és intim ünnepe azokkal, akik számukra a legfontosabbak. Arról, hogy egy esküvő annak minden kellékével önmagában is sűrű, megismételhetetlen történet, a díszletek is mesélnek, és ahhoz, hogy a történet kikerekedjen, a kifinomultság, a szépség, a humánum és a természetesség iránt elkötelezett szolgáltatók összefogása szükséges. Öröm volt látni, hogy nem csak léteznek ilyen szolgáltatók már itthon is, de a kalligráfustól a letterpress nyomdászokon át a stíluskonyhás lányokig mindenki szenvedélyesen ugyanebben hisz, ezért dolgozik. Ilyen közegben a hideg téli nap ellenére is igazi jutalomjáték volt spontán jegyesfotózást rendezni a Paloma udvarán egy kedves pár kérésére, akik friss jegyesként jöttek a piknikre ötletekért, inspirációért.
This year we celebrated Valentine's Day quite appropriately at a "vintage wedding picnic" organized by mimi /events with love in Paloma, Budapest. Well, Valentine's Day and on the top of that wedding accessories … all this might persume some corny event focused on trendy externals, but the picnic convinced me of what I truly believe in. That a wedding is, above all, an intimate celebration of a couple in love with those who are the most important to them. That a wedding with all its properties is an unrepeatable story to tell, all the details pitch a tale. And in order to round the story nicely it's necessary to have a collaboration of wedding vendors and services, who all are committed to sophisticated beauty, humanity and naturalness. It was a pleasure to see that those vendors not only exist already in Hungary, but the calligrapher, the letterpress printer, the foodstylist and the others passionatley believe in and work for the same. Despite the cold wintery weather it was a premium experience to make a spontaneous engagement shooting with a newly engaged couple on their request in such az inspiring milieu.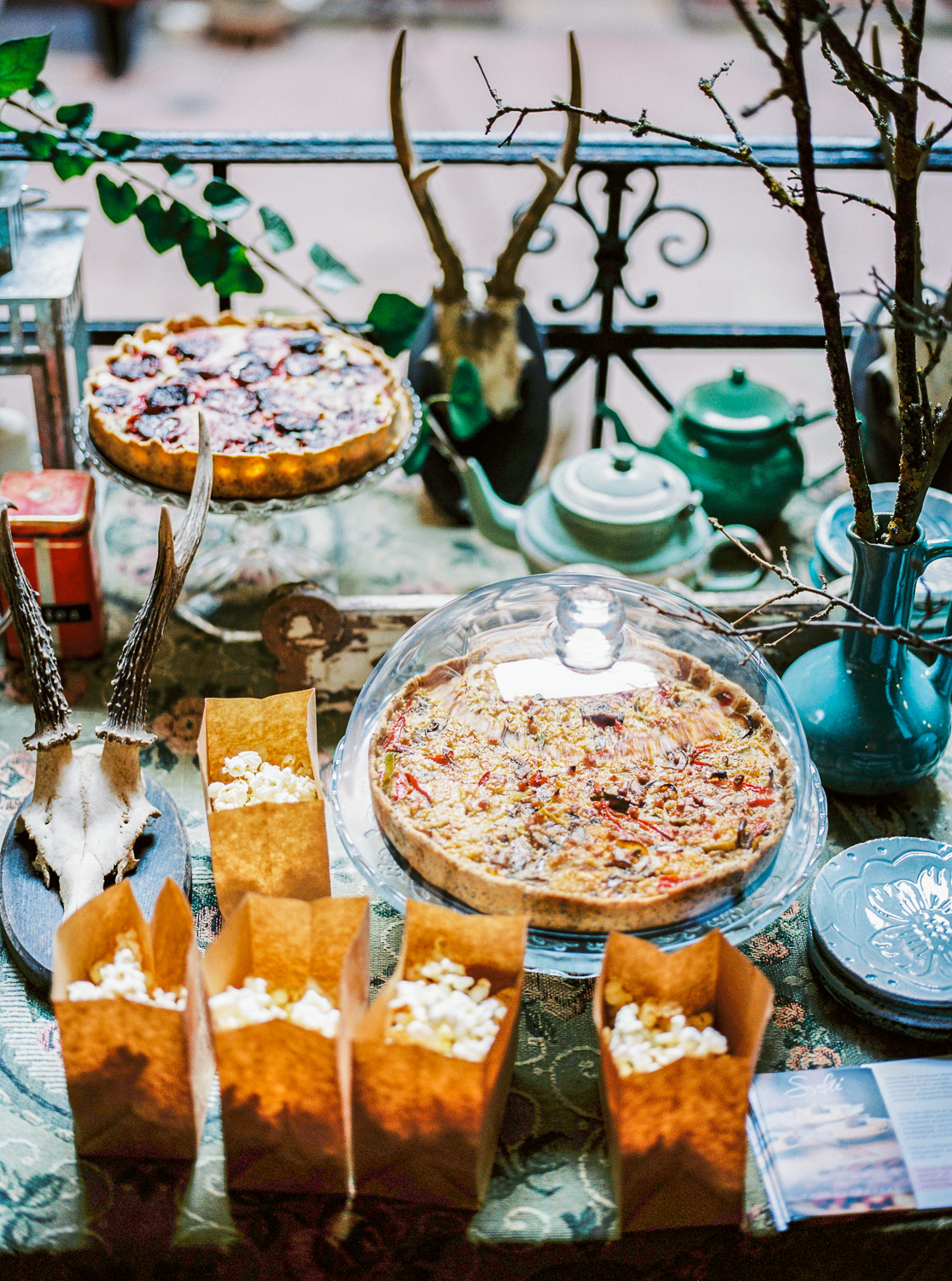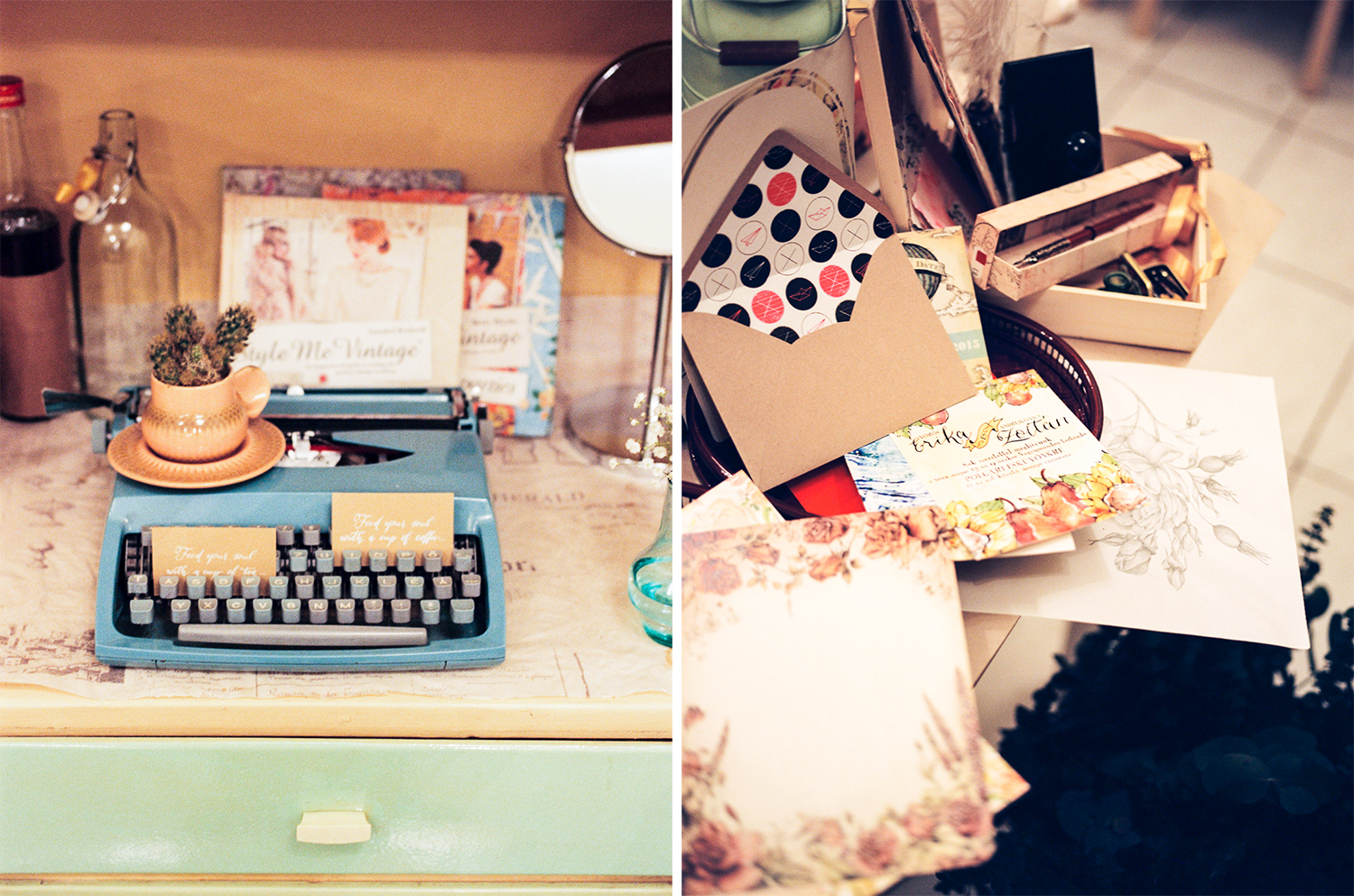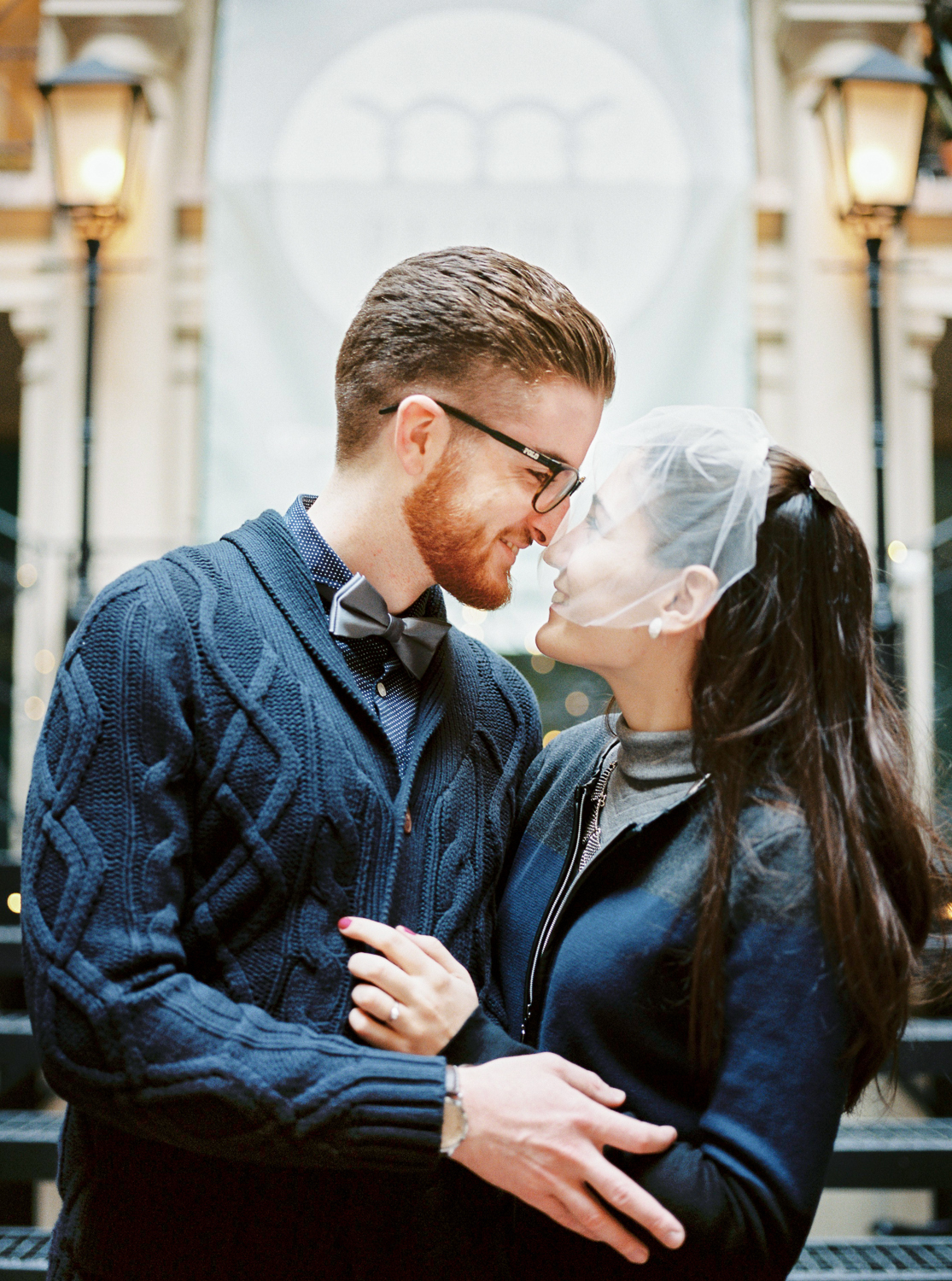 Venue: Mimi / Events with Love | Calligraphy: The Fanatic Calligrapher | Gastro: Szuflé (Tooo much) | Bow Ties: Badger and Fox | Table design: Szuflé & Vintage Bazaar & ApaCuka ceramics | Vintage dresses: Cydonia Vintage | Headpieces: Virágzó Magnólia | Stamps: Artistamp
Models: our just engaged Imola & András
Text: Réka Muray-Klementisz
Lab: the one & only Carmencita Film Lab
Paloma Budapest, Hungary
© Gabor Muray Photography