Scroll down for English version!
Hömpölygő folyam, őstermészet, béke – jó, hogy vannak még szigetek, ahol háborítatlan a nyugalom. Hú, hányszor is adott menedéket már a Duna-part, amikor ki akartunk szakadni a nagyváros mókuskerekéből. Évek óta, ahányszor a legkedvesebb búvóhelyünkre menekültünk, arról álmodoztam, hogy egyszer természetes és meghitt menyasszonyi sorozatot fotózok majd, kizárólag filmre. 
Jó ideje kerestem a társakat ehhez a vízióhoz, mire végül összeállt a csapat – a kreatívok, akikkel fél szavakból is megértettük egymást. Mindannyiunkat ugyanaz motivál, ugyanazt szeretnénk a magunk eszközeivel létrehozni: időtlen szépséget. Hálás vagyok nekik, hogy a közös energiánk és a helyszín ereje segített egy régi álmot valóra váltani! A menyasszonyi báj egyszeri, mégis örök ünnepélyességét, a Dunakanyar erőteljes hangulatát egy egyszerre luxust és természetességet sugárzó sorozatban szerettem volna megmutatni. Színekben, kiegészítőkben meg akartam ragadni a a finomság és a vadság harmóniáját, amit a fövenyen üldögélve esténként itt annyira érezni.
Romantic river banks and unspoilt nature – these landscapes flank Europe's mighty lifeline, the Danube River. I have an absolute favorite spot on an island in the middle of the river, not far from Budapest. Gosh, I spent there so many hours just reading a book, hanging around with friends, or even dreaming of a beatiful bridal session!
I have a heart for inspiring co-operations with talented folks, and finally I found a team with wonderful hungarian creatives speaking the same language aesthetically. All members of the team are bound by their passion for creating timeless beauty. I'm so grateful that these guys and the magical location made for a good lot of shooting dreams come true. We wanted to create a luxuriant yet modern atmosphere that combines the most ethereal bridal elegance with the magical charm of the Danube Bend. Our aim was to capture the harmony between feminine beauty and nature, softness and wilderness. For that purpose our stylist, the talented Niniche (Tímea Magyarkúti, see below) combined smooth purple and muted mallow tones with green and golden brown accents. However she of course could not know that even the twiglight would play for us that day with creamy pink and purple colors.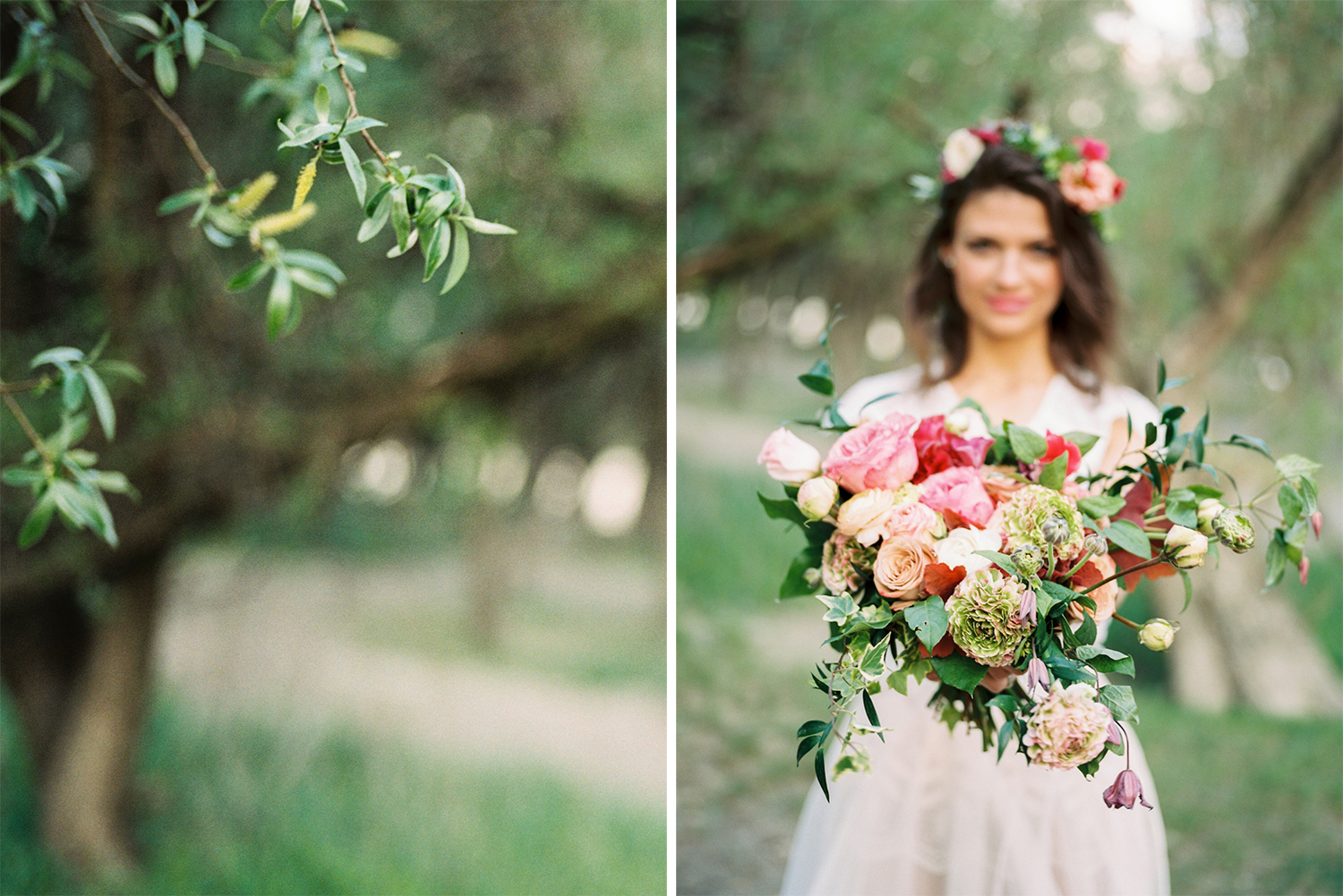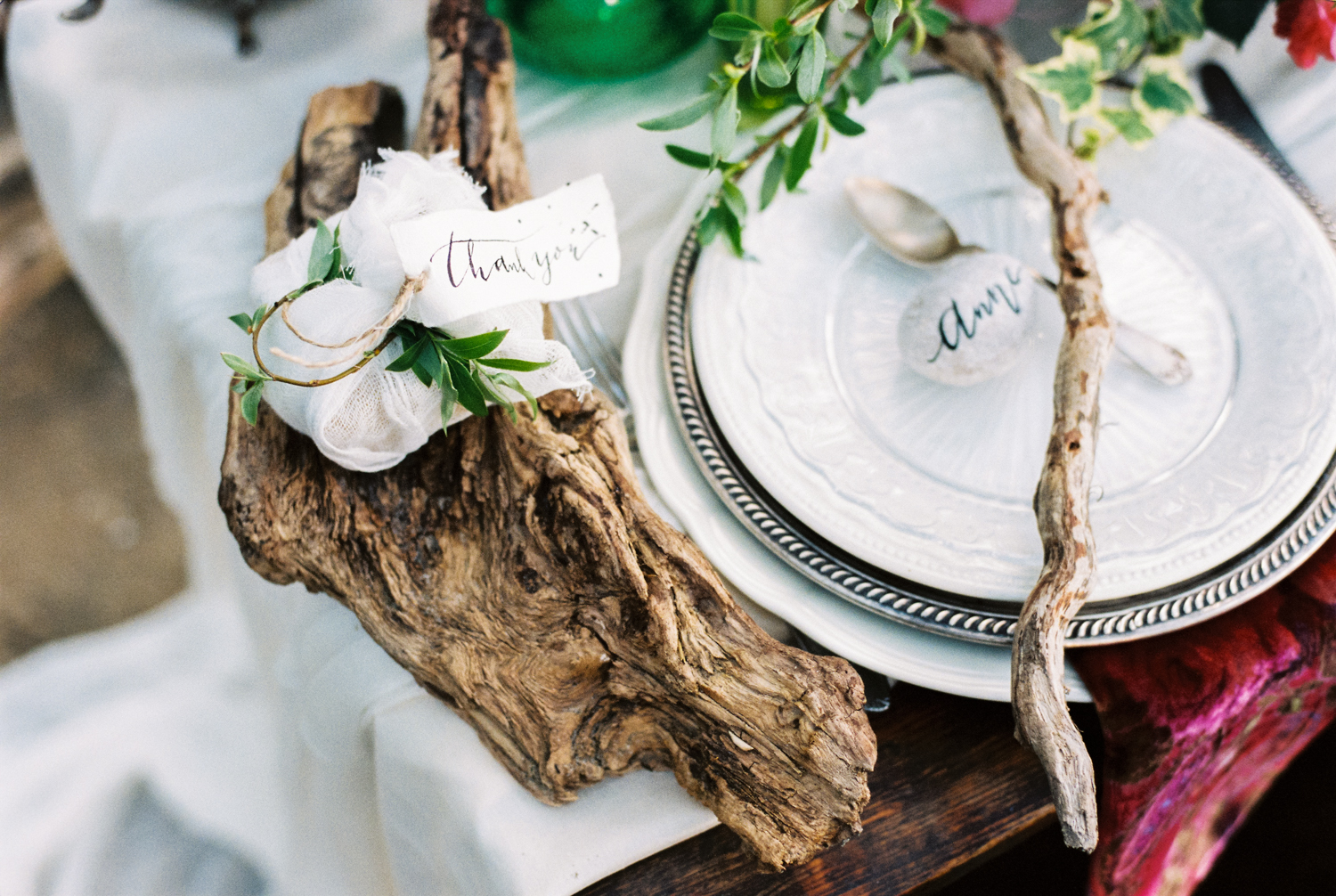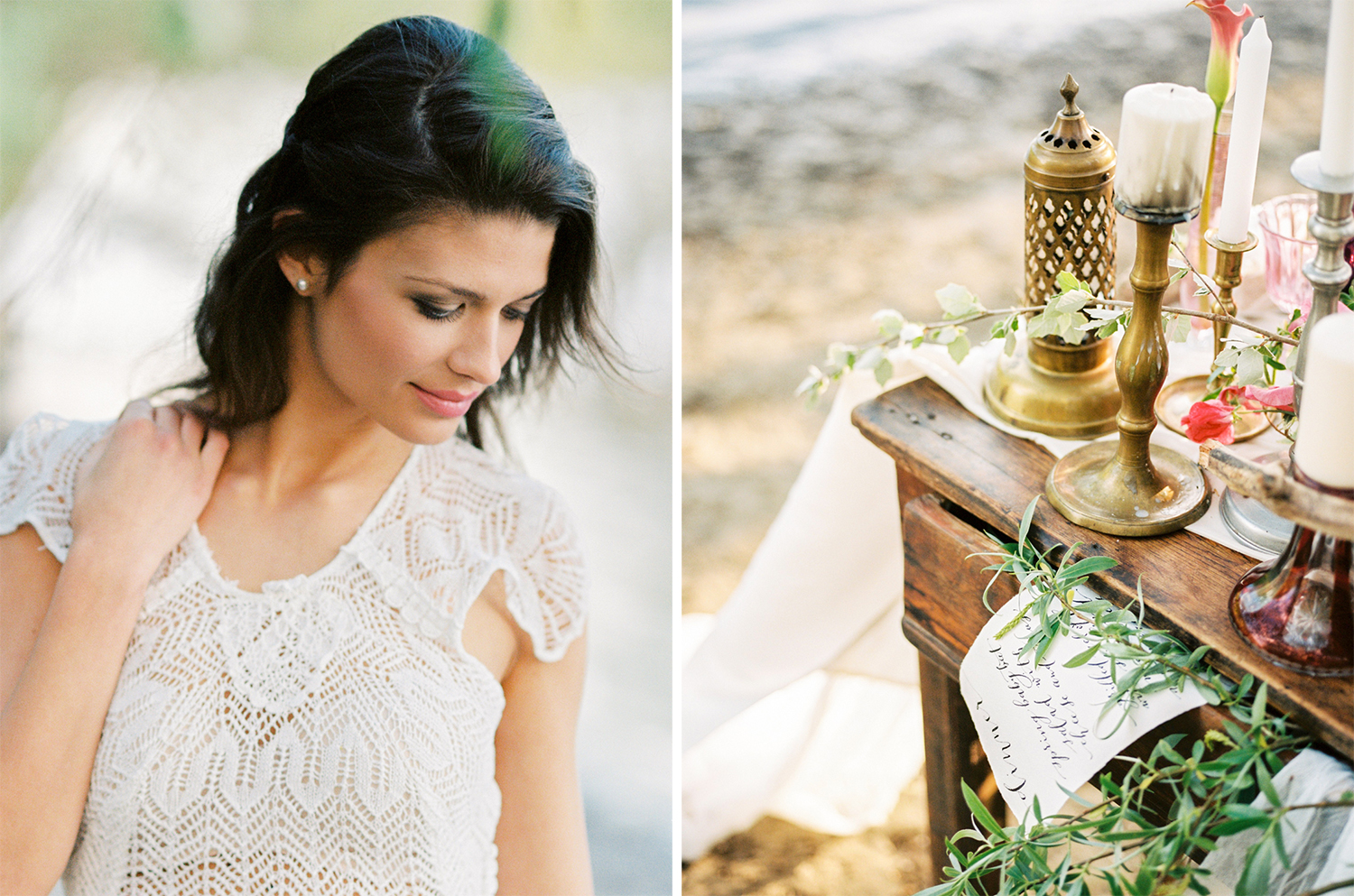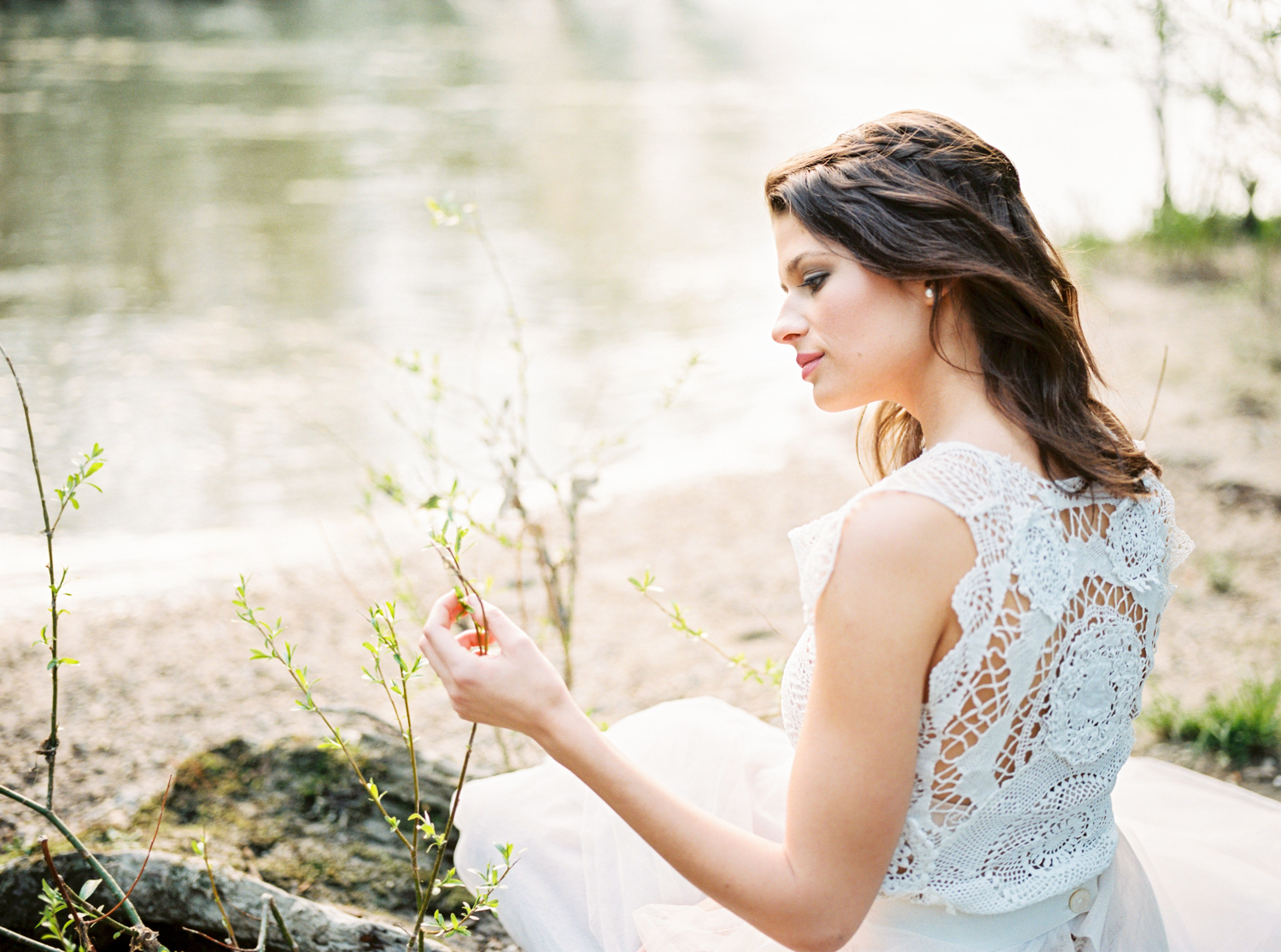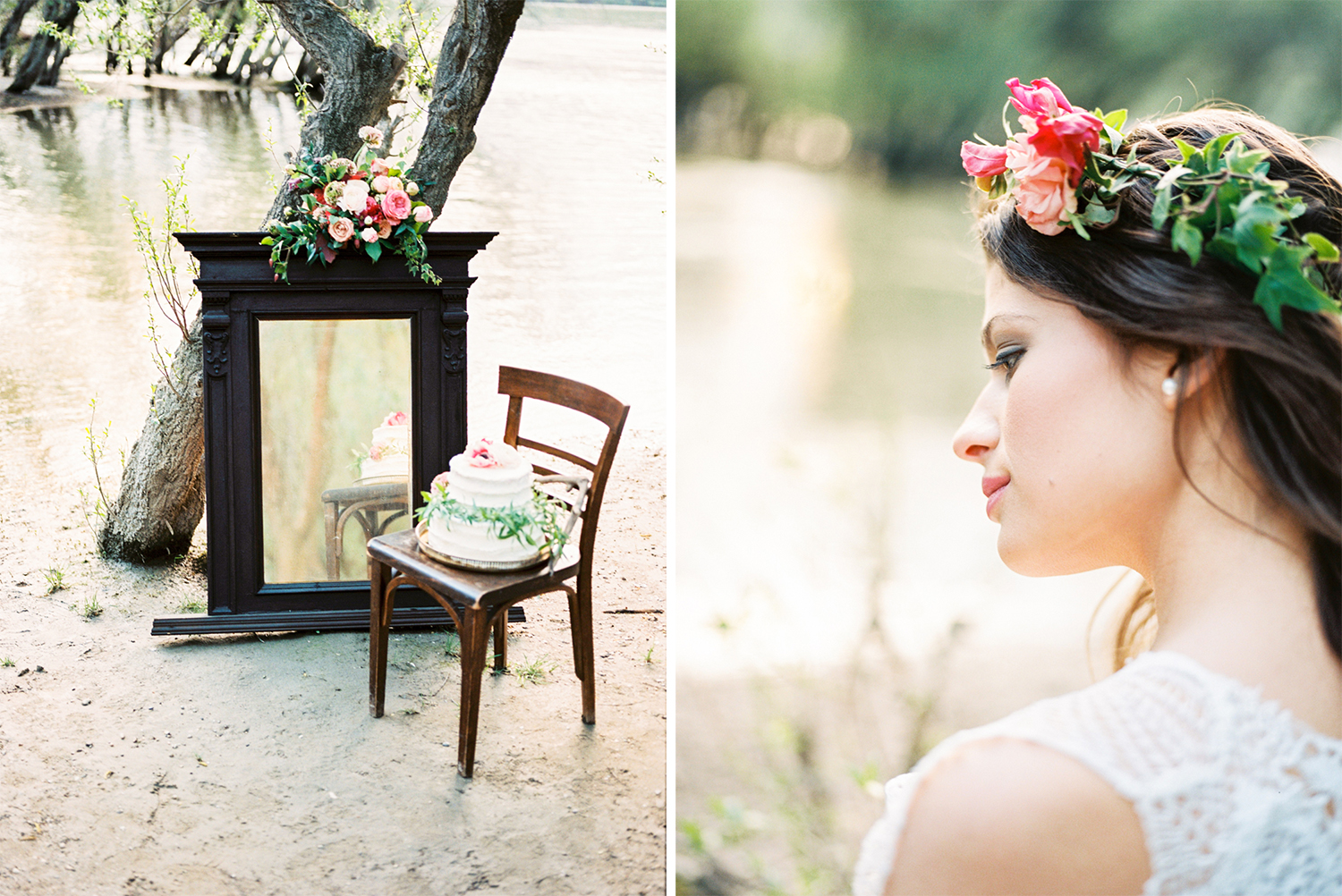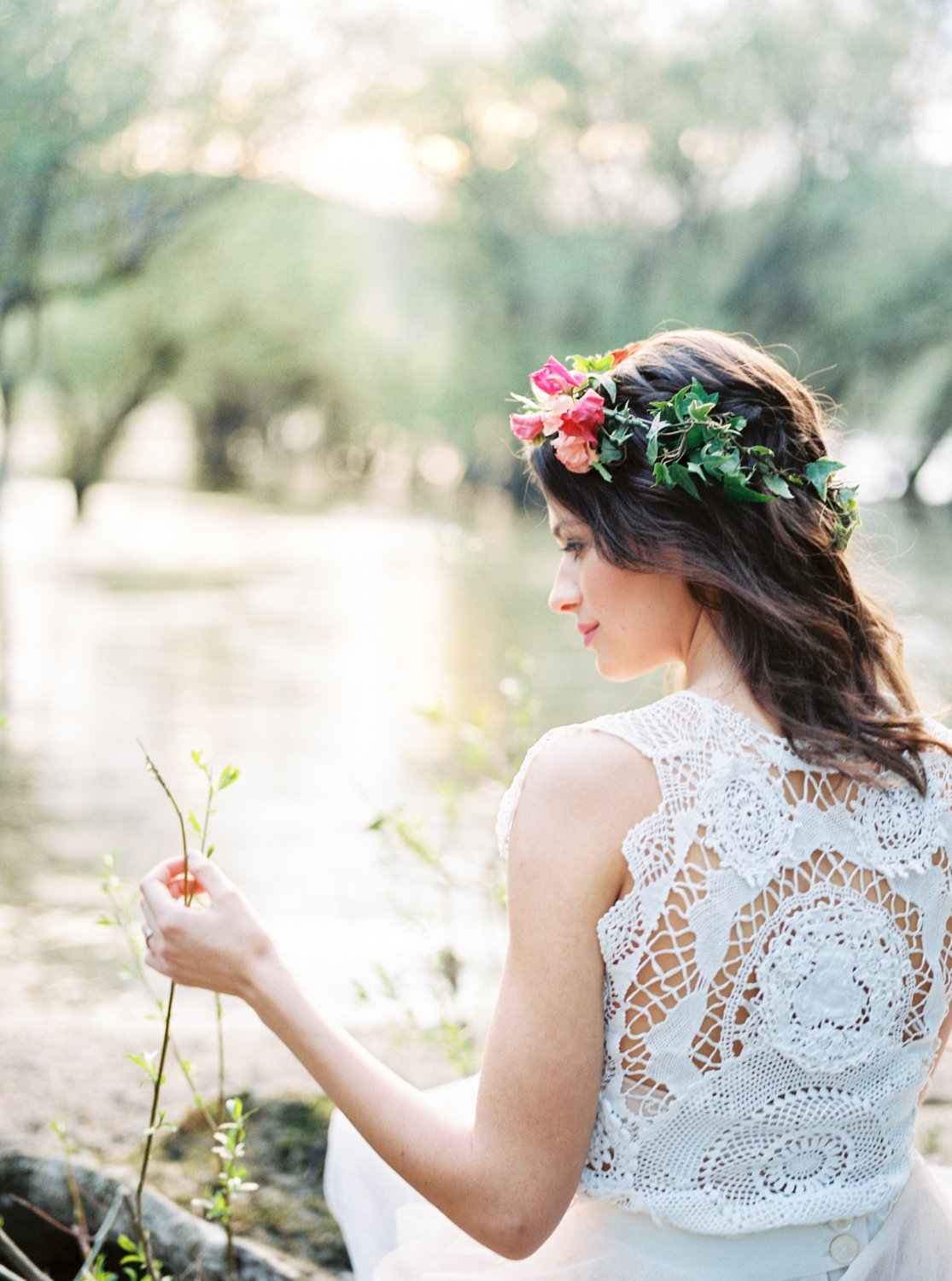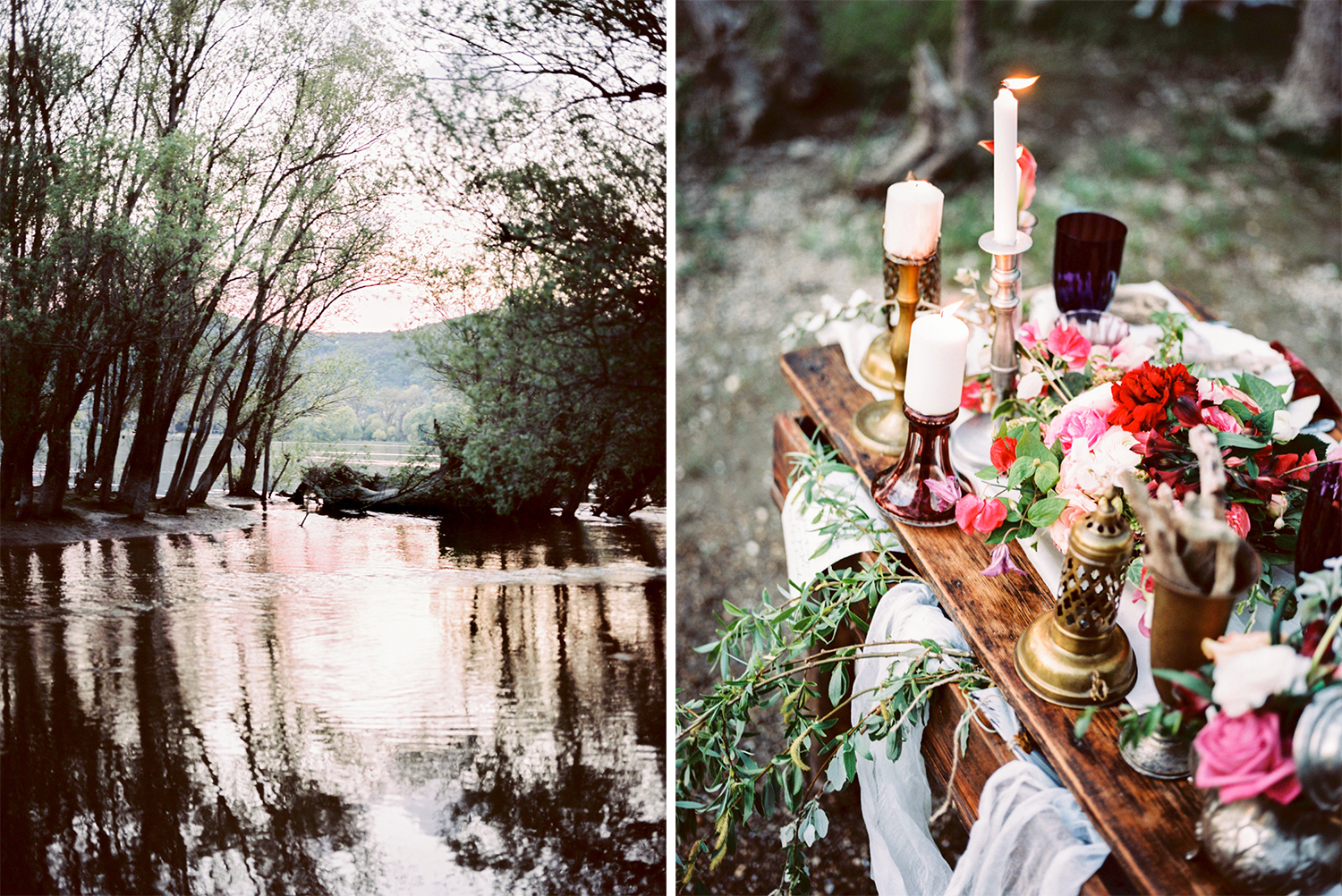 Styling: Niniche – Nature Inpired Events by Tímea Magyarkúti | Szervezés – Organizing & assisting: My dearest, Réka Klementisz | Virág – Flowers: Fű-Fa-Virág | Haj – Hair: Brigi Uhercsik | Smink – Makeup: Makeup by Ditta |  Menyasszonyi ruha – Wedding Dress: Sára Bálint Knit/Wear | Kalligráfia – Paper goods & calligraphy: The Fanatic Calligrapher |  Torta – Wedding Cake: Kinga Szász / Tooo Much | Csúcsbor – Luxury wine: Szepsy Tokaji Aszú 6 Puttonyos 2003 | Jegygyűrű – Jewellery: Affianced | Modell – Model: Ágnes Kajári / Art Models | Helyszín és infrastruktúra – Venue & location: Rácz Lajos / Rácz Fogadó és Kert | Labor – Film lab: Carmencita Film Lab, Valencia.
100% film photography
Mamiya 645, Nikon F100 | Kodak Portra 400, Kodak Portra 160