Berlin is the silhouette of the emblematic TV tower, the amazing park life, streets packed with bars and cosy cafes, premium roasters, a metropolis with thriving electornic party scene, where retro and luxury, abandoned and modern perfectly coexist. An inspiring, vibrant, liberated city with thousand faces. Everyone, who has been to the German capital once has his/her own Berlin. But one thing is for sure: Berlin is the least german island in the heart of Germany.
My love to Berlin has already a history, as we spent last spring in Berlin-Kreuzberg. We discovered the district and the city day by day, and every day had some surprises in store. After only a month we felt like home, we found our favorite places, and enjoyed the spaciousness, the amazingly inspiring air of this very green metropolis. And then, coincidently my beautiful journey with film photography has restarted exactly on a sunny spring day in Berlin. I didn't know, that one year later this journey will lead me back here…
FIND Berlin in February – with Film Is Not Dead pope Jonathan Canlas – was again a freakin cool experience. Not only because of the incredible amount of knowledge, but also the wonderful people. Jon & the Carmencita Film Lab team are in the forefront of creating a family out of European film photographers who can count on eachother, who are eager to meet again and have a belief in common for sure: that they can make the world more wholehearted, natural and beautiful. We made some couple sessions with voluntary model couples in this spirit. And yesss, love was in the air all around despite the cold weather.
Then later we visited again our favorite places, now putting aside the constraint of the need to see everything. And so it was perfect. Berlin becomes only feel at home, if you find yor own island in the huge multikulti crucible.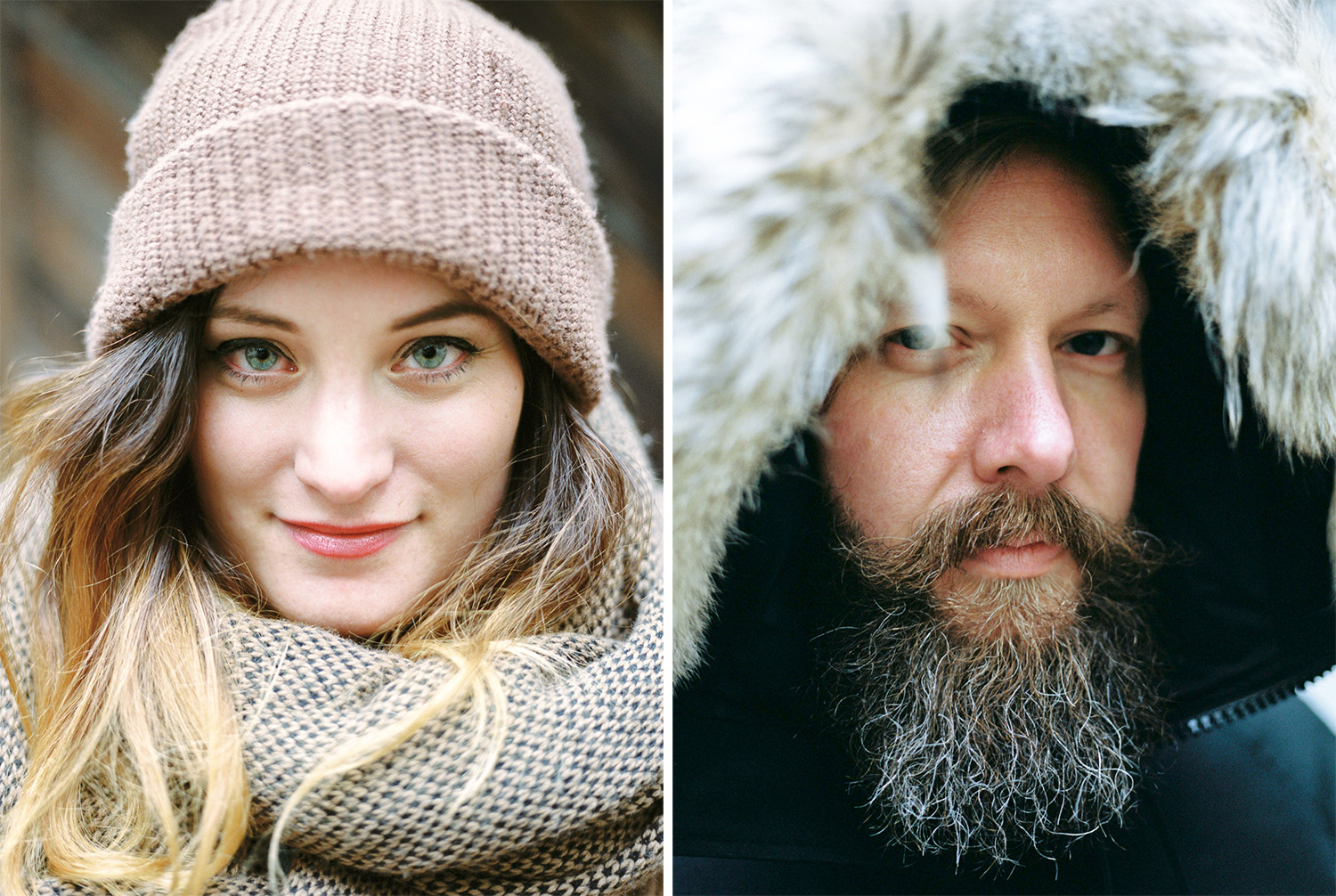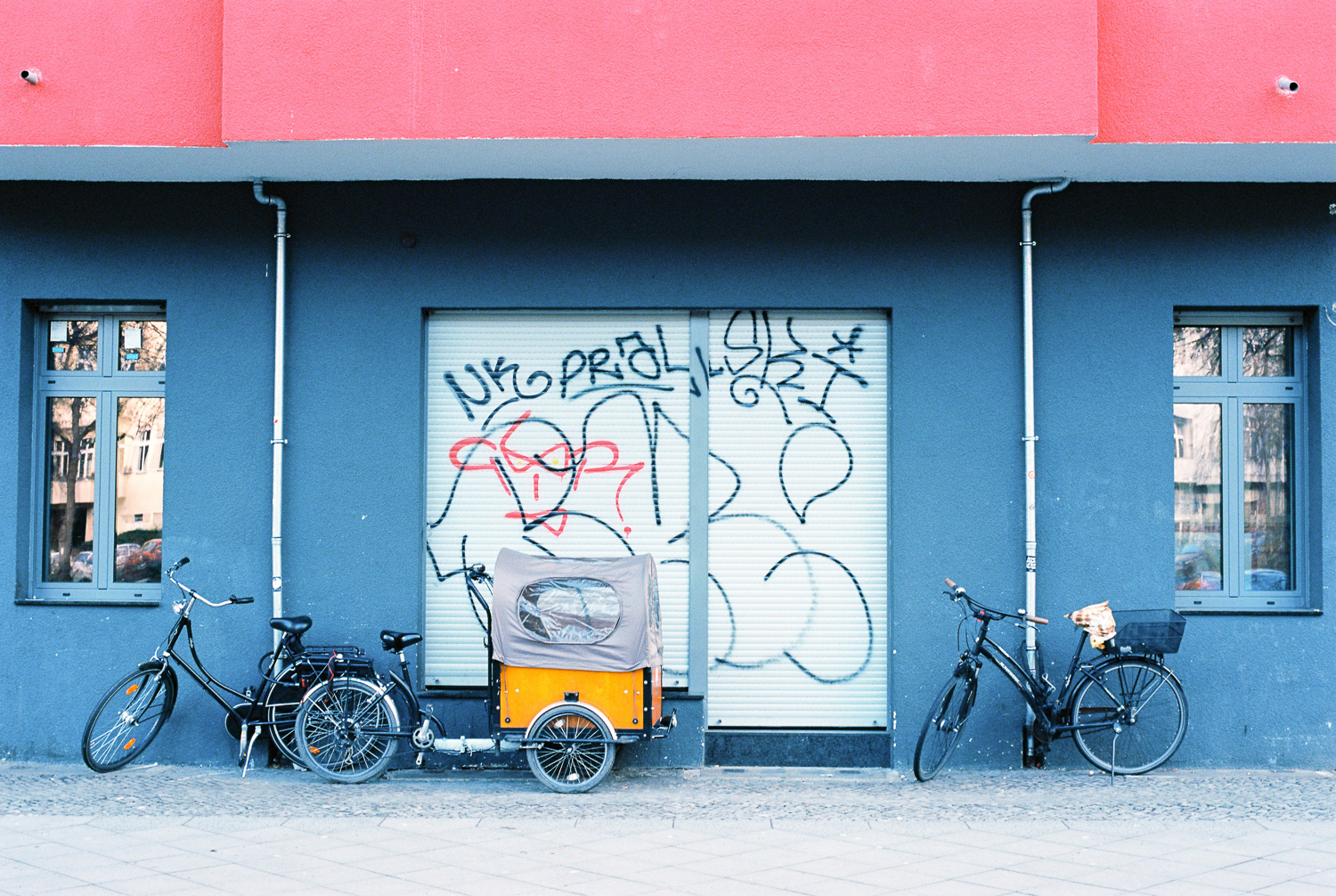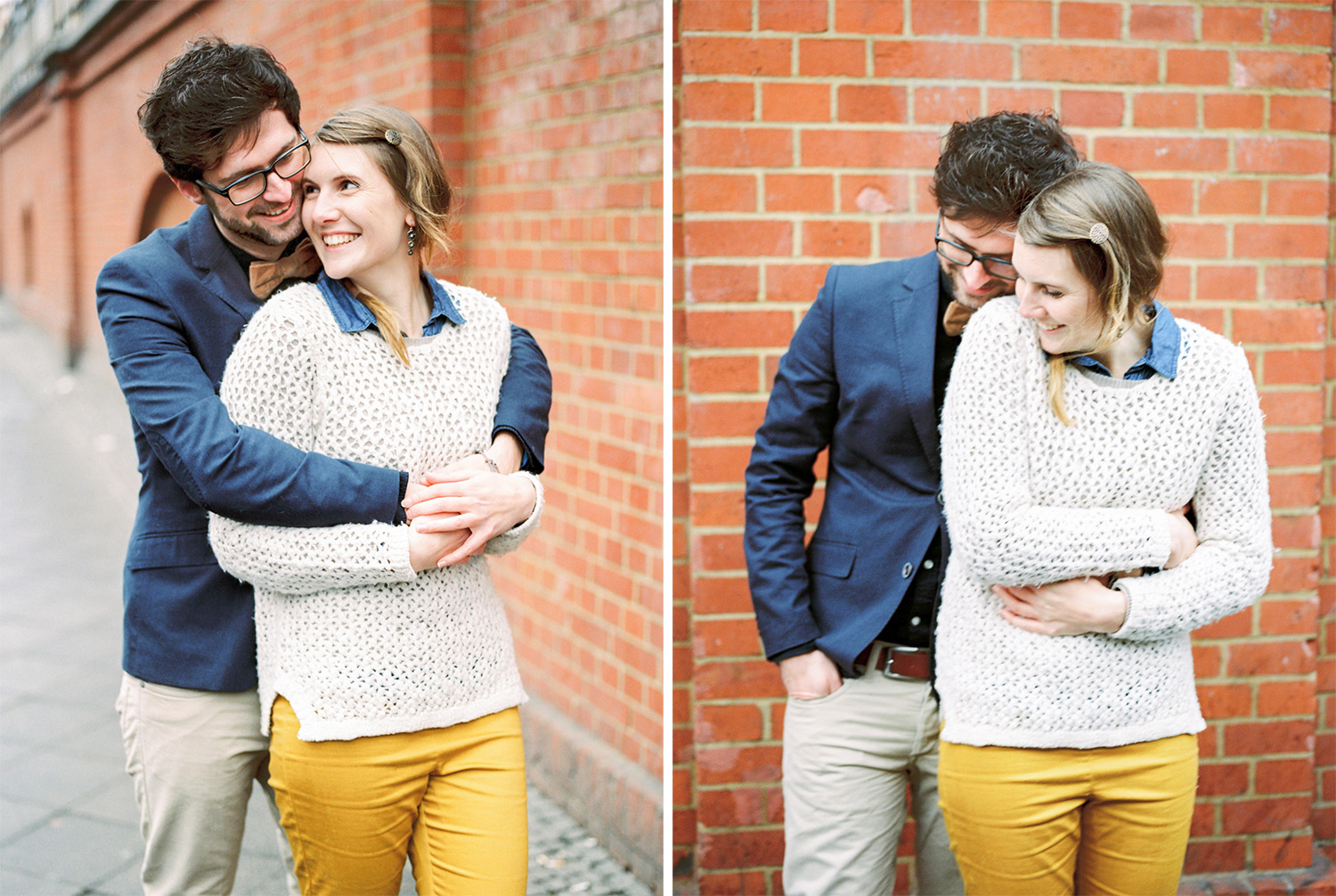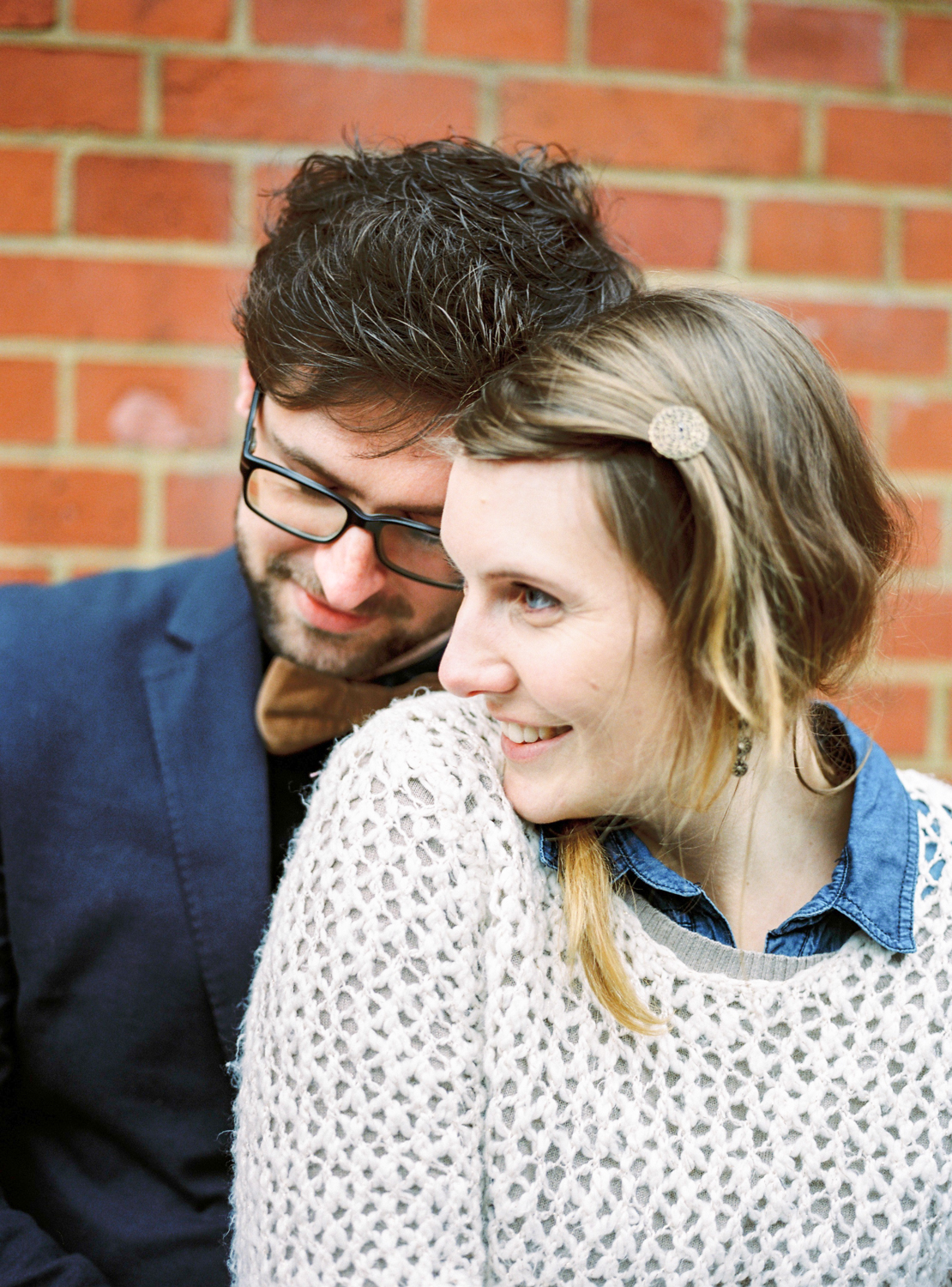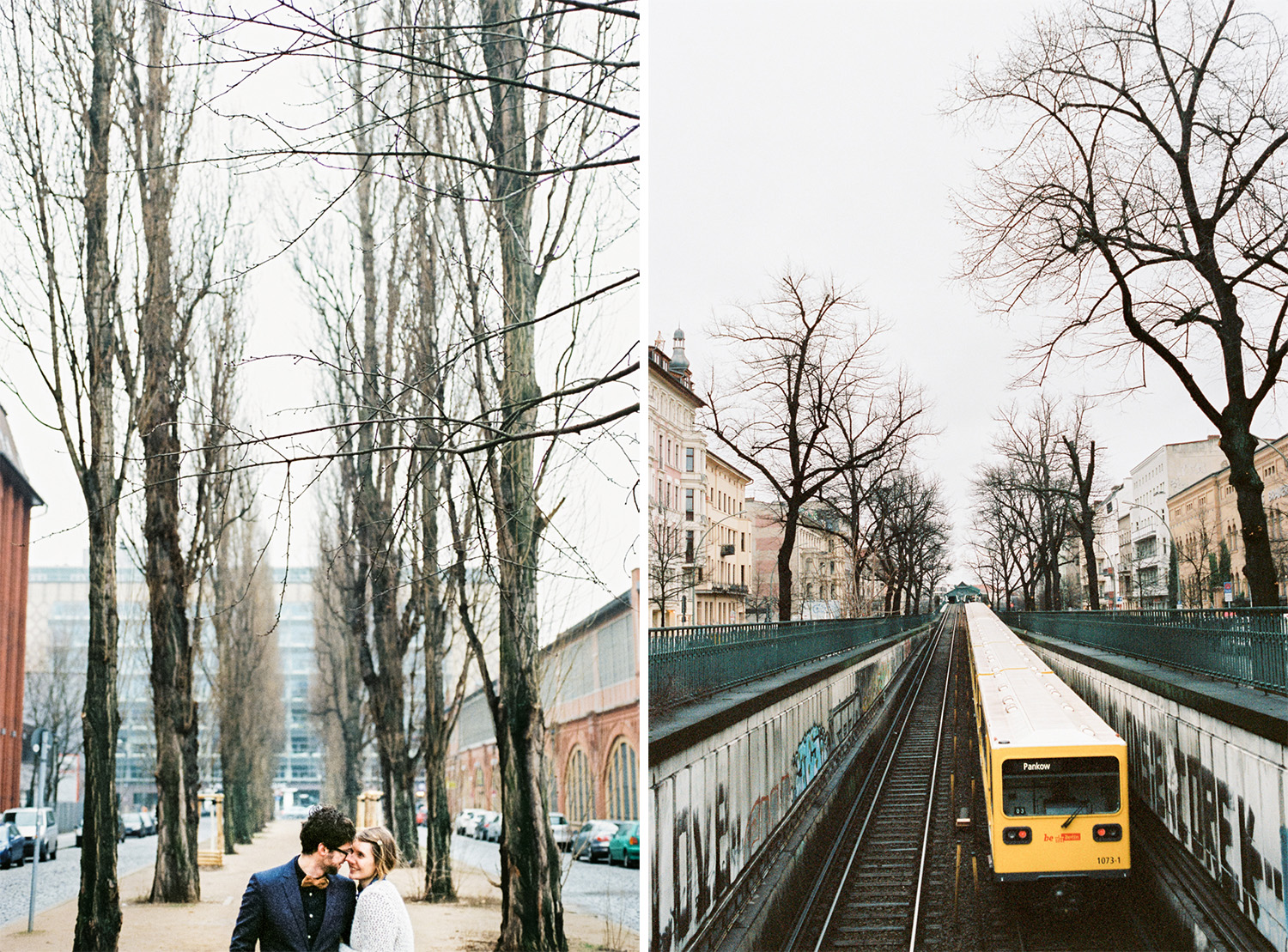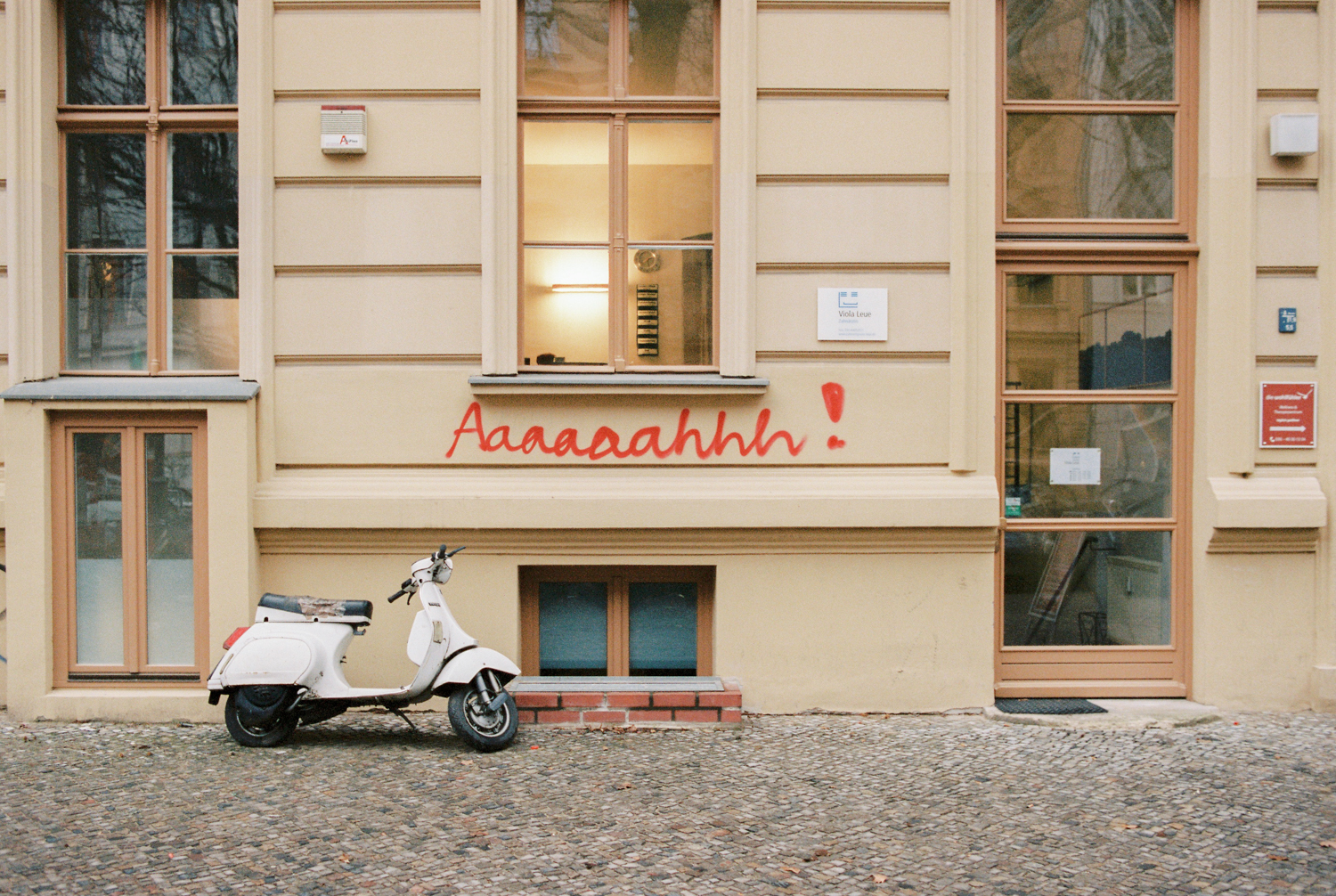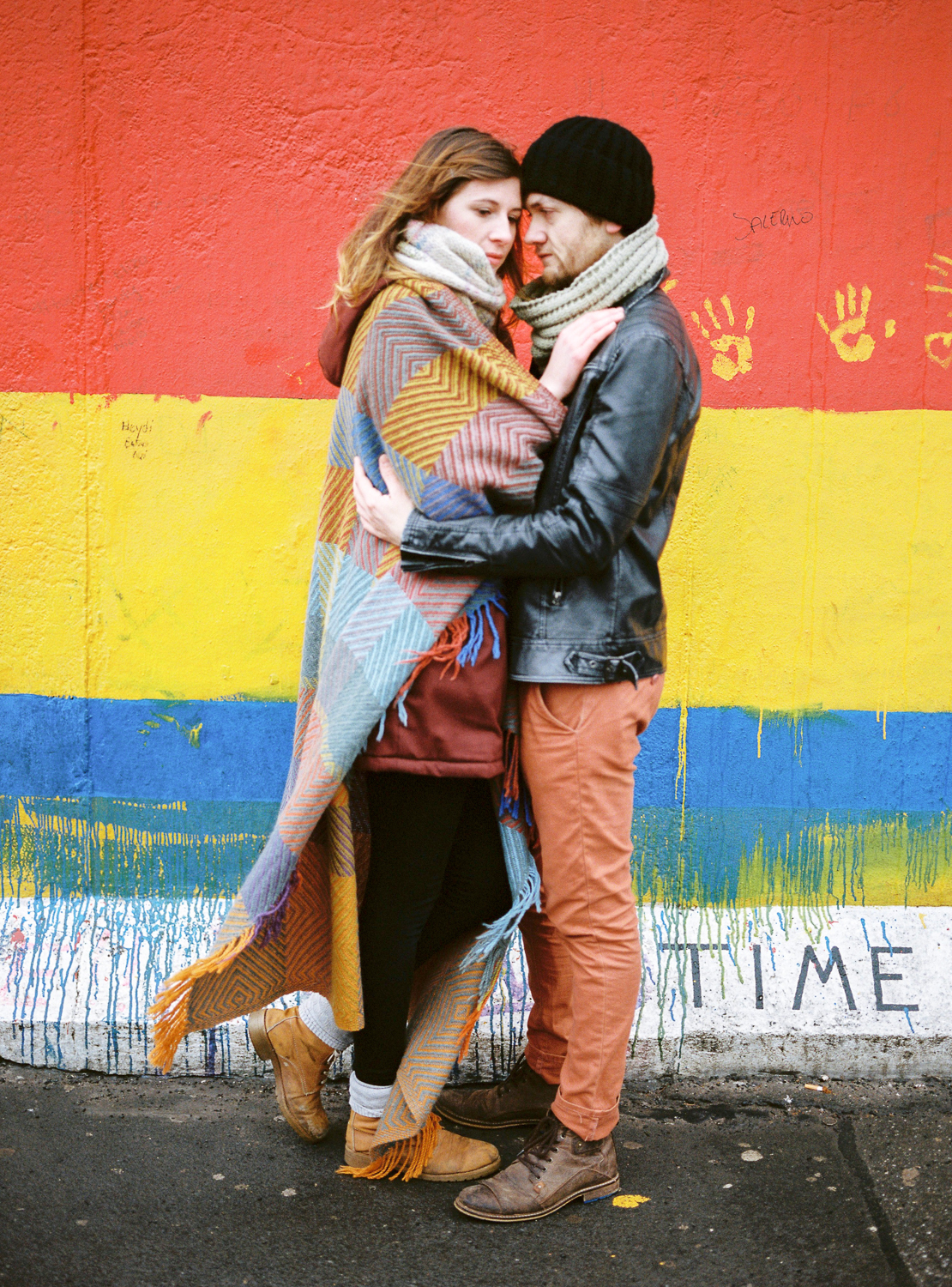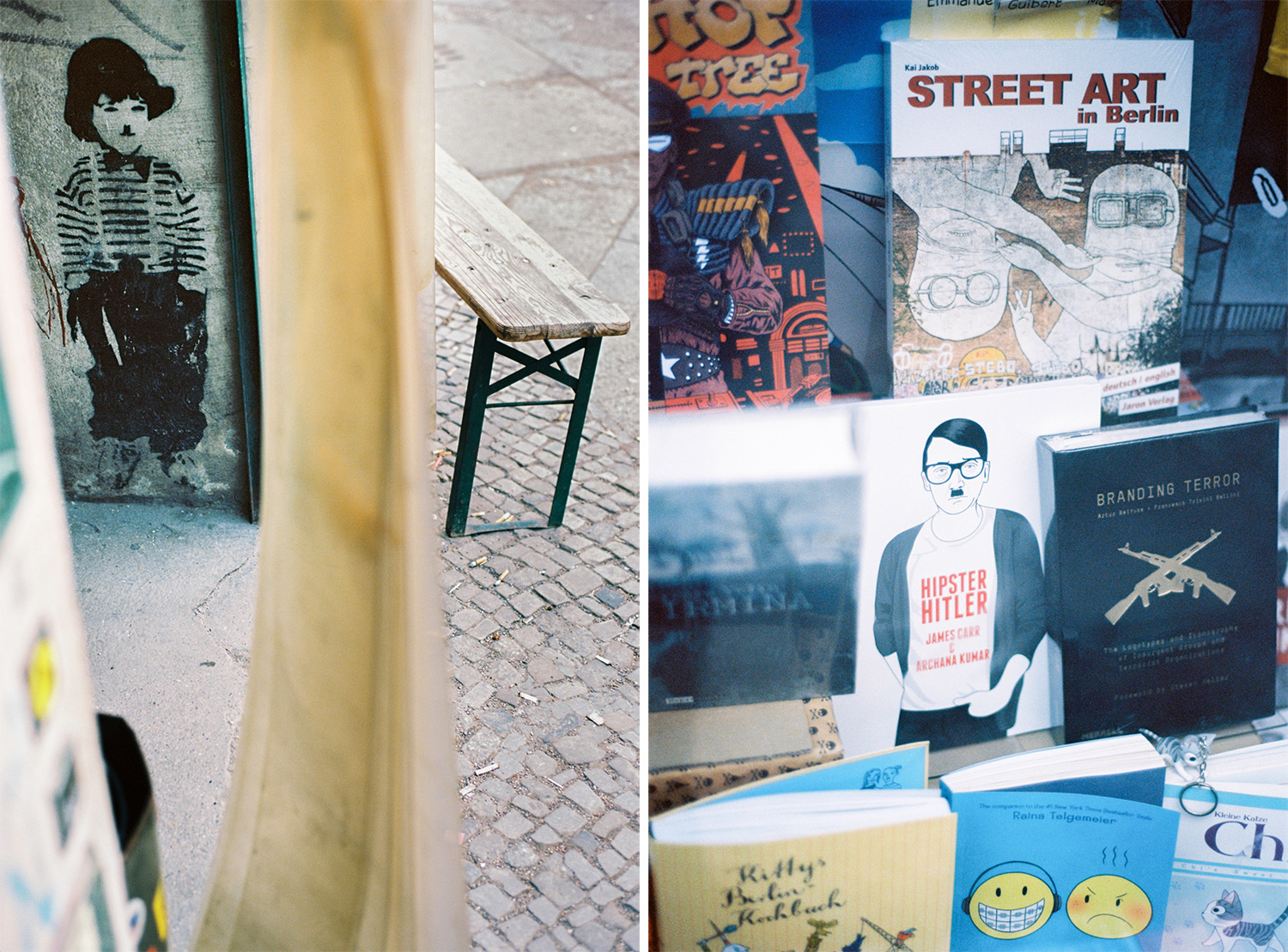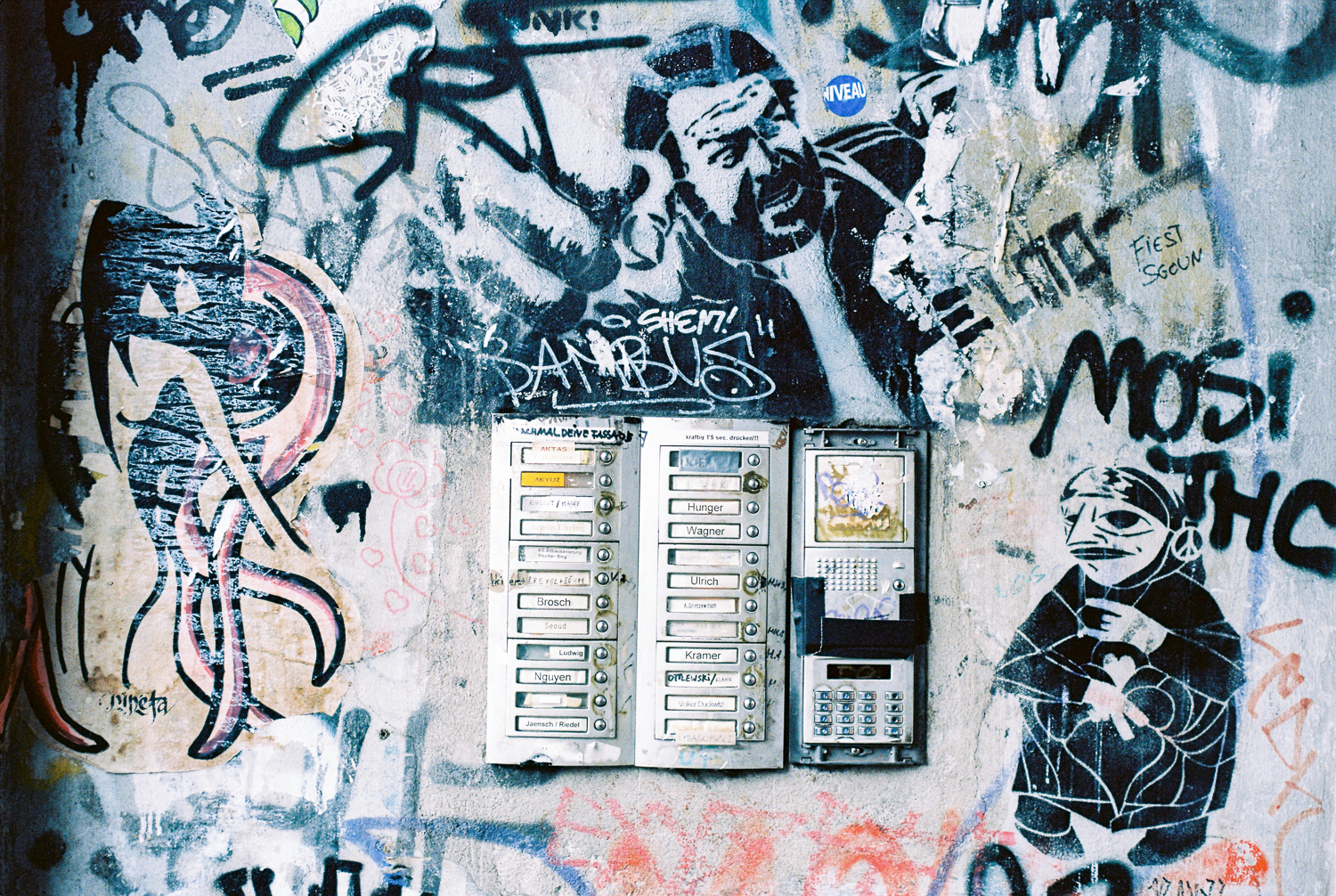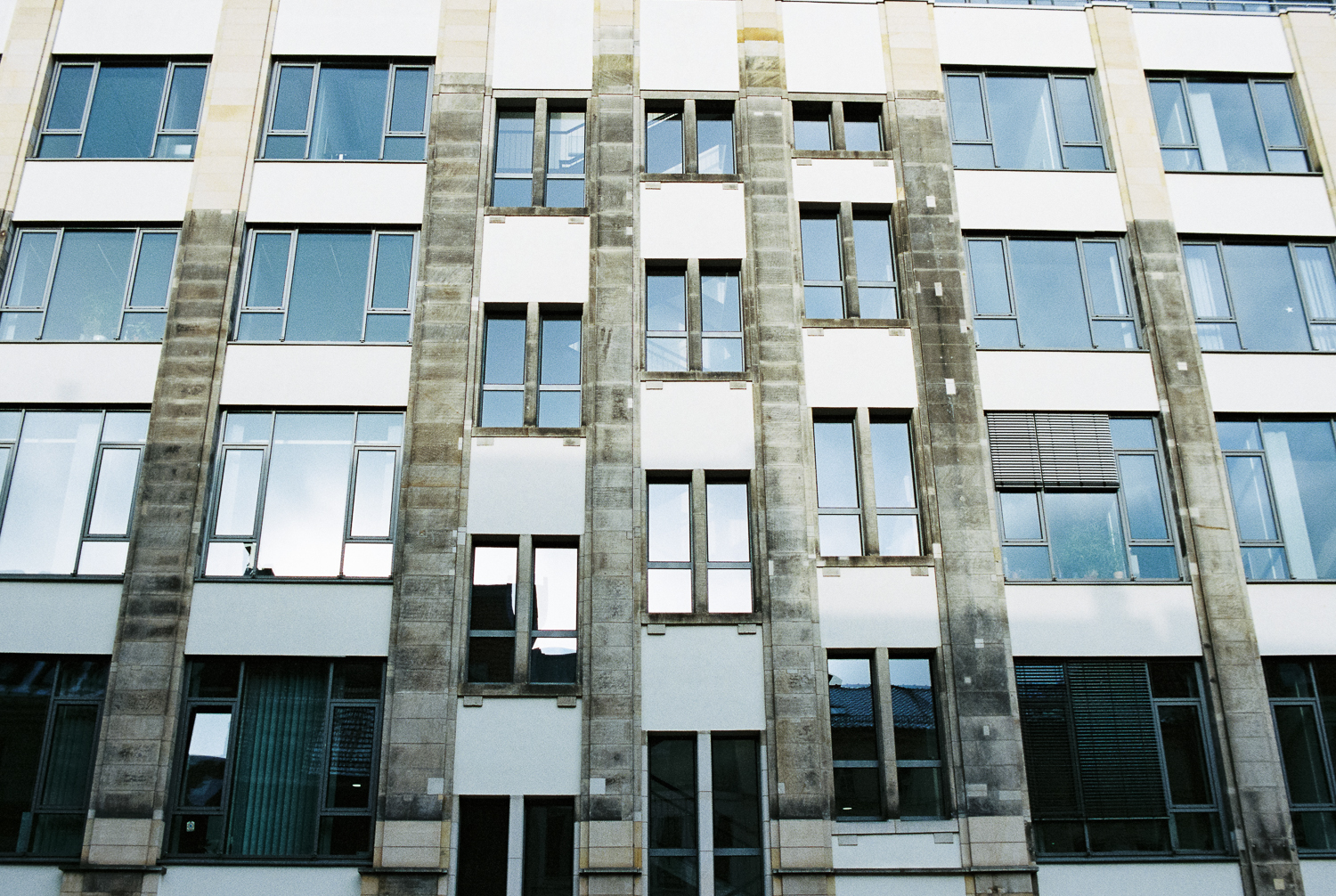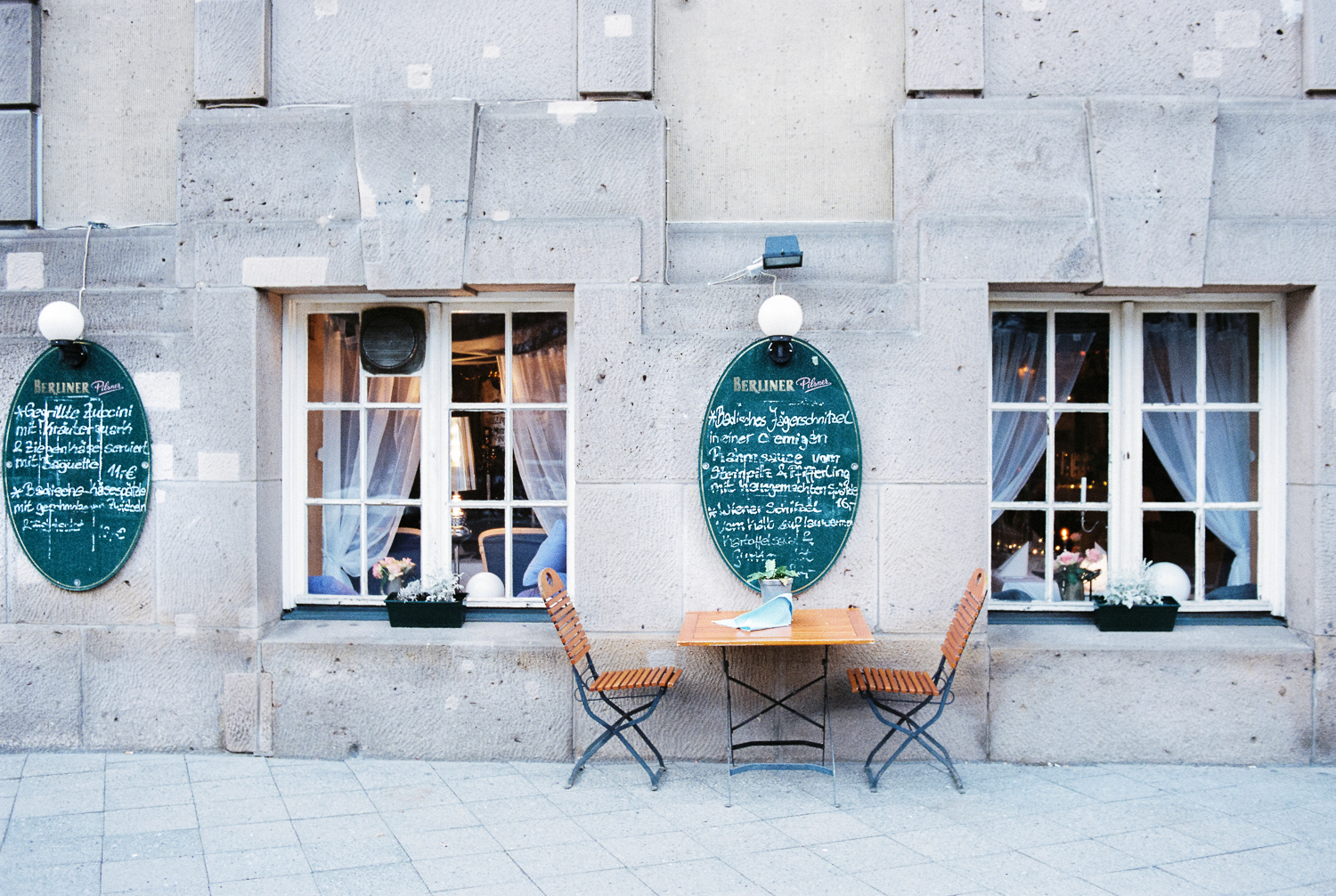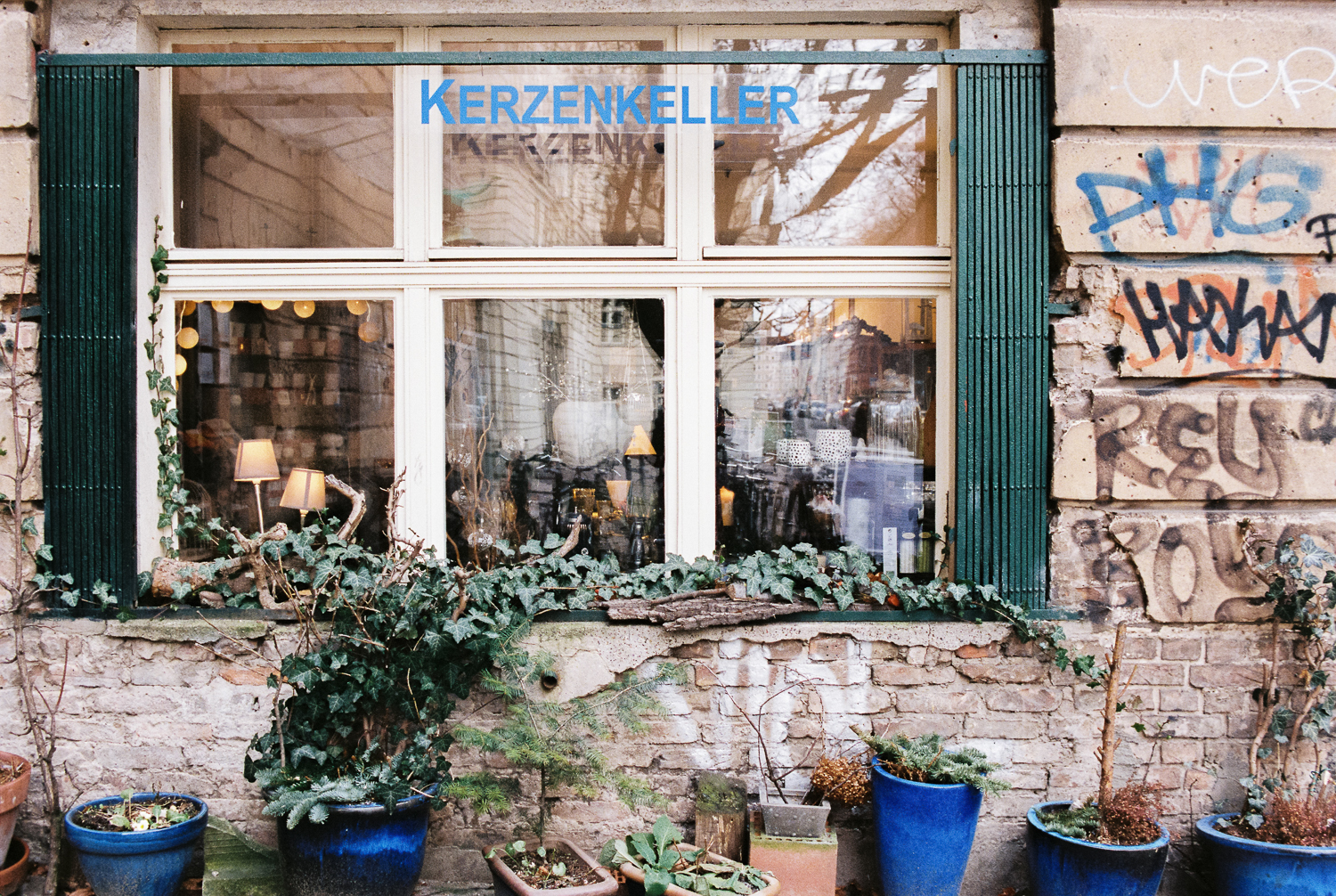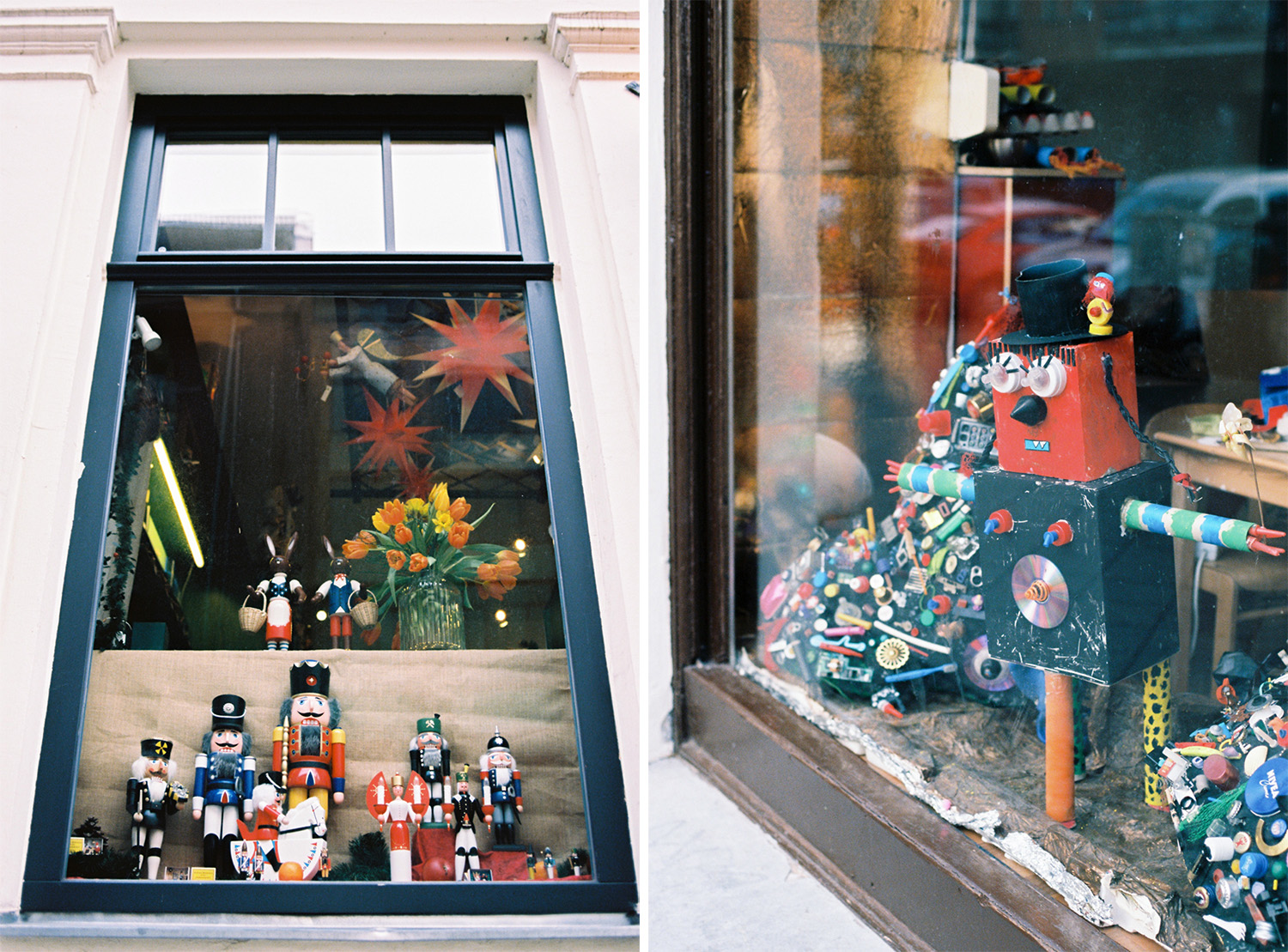 The center of our personal island is definitely Paul-Lincke-Ufer (named after Paul Lincke the composer of operattas and songs such as Glow worm and of the anthem of the city Berliner Luft), the street running along the Landwehr Canal in the vibrant Kreuzberg quarter of the city. Those lovely places and tiny details everywhere around: Gipfeltreffen, Five Elephant, Fräulein Wild… Our everyday activity in Berlin was actually: testing cozy cafes. You just can't get enough. This time we found a beautiful new corner even on the notorious Oranienstrasse, the Voo store with lots of must have books and first class coffee.
Every time I think of Berlin I see ourselves sunbathing on the riverbank, feeling relaxed, full of plans and thoughts, ready to make dreams come true.
Du bist so wunderbar, Berlin…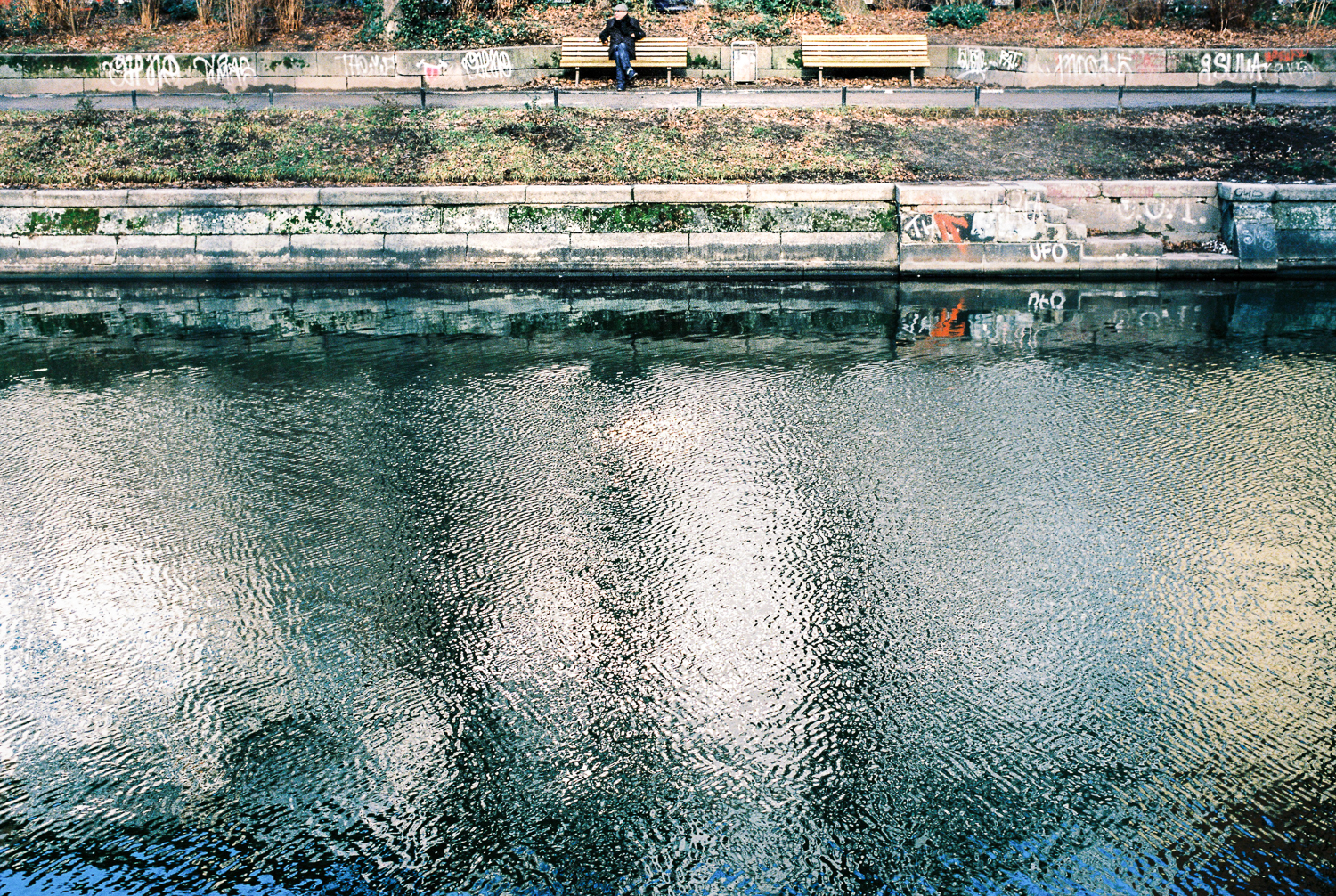 Text: Réka Muray-Klementisz & Gábor Muray
Organizing & Workshop: Jonathan Canlas & Albert Roig | Film Is Not Dead, Carmencita Film Lab
Dev/Scan: Carmencita Film Lab
© Gabor Muray Photography, 100% film
Berlin-Budapest
2015