There are places where one can feel every inch that someone is all the time around, sits beside sometimes and whispers quietly. The spirit of the place can not be aroused by artificial implements, it can not be forced either. But in places where it feels comfortable, one can perceive the genius loci even with blunt sensors.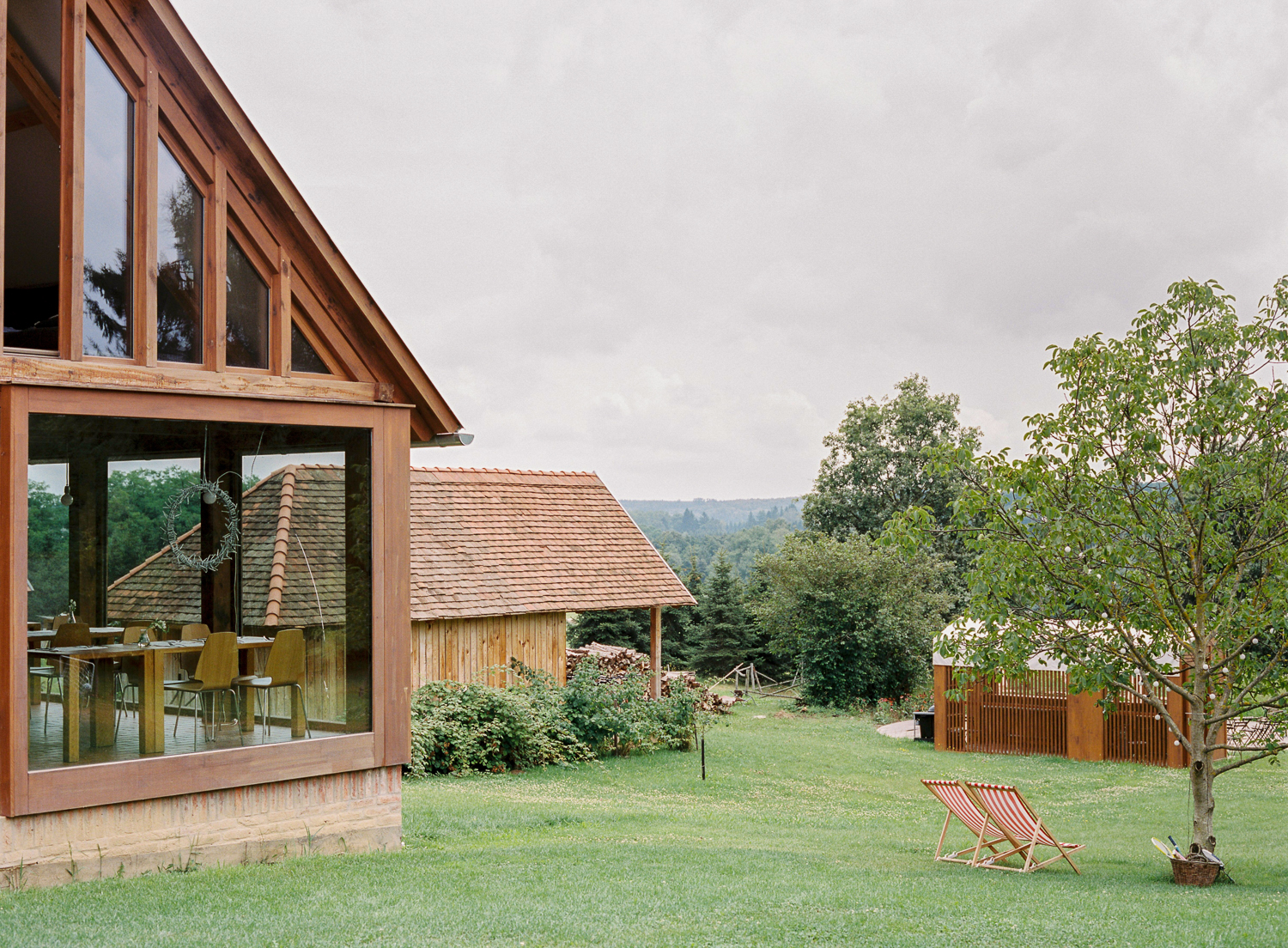 We were on the road in August near the Slovenian-Austrian-Hungarian triple border in the greenest part of Hungary (Őrség region), and pitched upon a few astonishing places. Pajta Bisztró in the center of this region was one of them. We went for a good coffee, but we were just stuck there. Of course, with film cameras.
Pajta is not only a high quality bistro dedicated to slow food gastronomy, but an event center rebuilt from a 100-year-old barn, where the owners are welcome to receive traditional hungarian dance houses, exhibitions, and they organize weddings as well. A real authentic living place designed by a well-regarded hungarian architect, Gábor U. Nagy. The main house was built in 2005, and the barn was rebuilt in 2012. There are no words for how beautiful landscape surrounds this reborn barn. While sitting on the terrace and sipping a cup of coffee, deers glide beyond the garden. Pajta is an ideal place to be present.
Ferenc and his girlfriend, Flóra moved here from the surroundings of the capital, Budapest to run this business and to leave their urban lifestyle behind for this timeless tranquility. Pajta's kitchen focuses on seasonality, they buy everything from primary producers, and food is made ​​from local ingredients. Specialities of the region are pumpkin seed oil, goat cheese and red berries. After an unusually rainy summer in Hungary woods and fields were full with delicious mushrooms. Just when we were there, a colourful mushroom shipment arrived as a sign of the forthcoming autumn.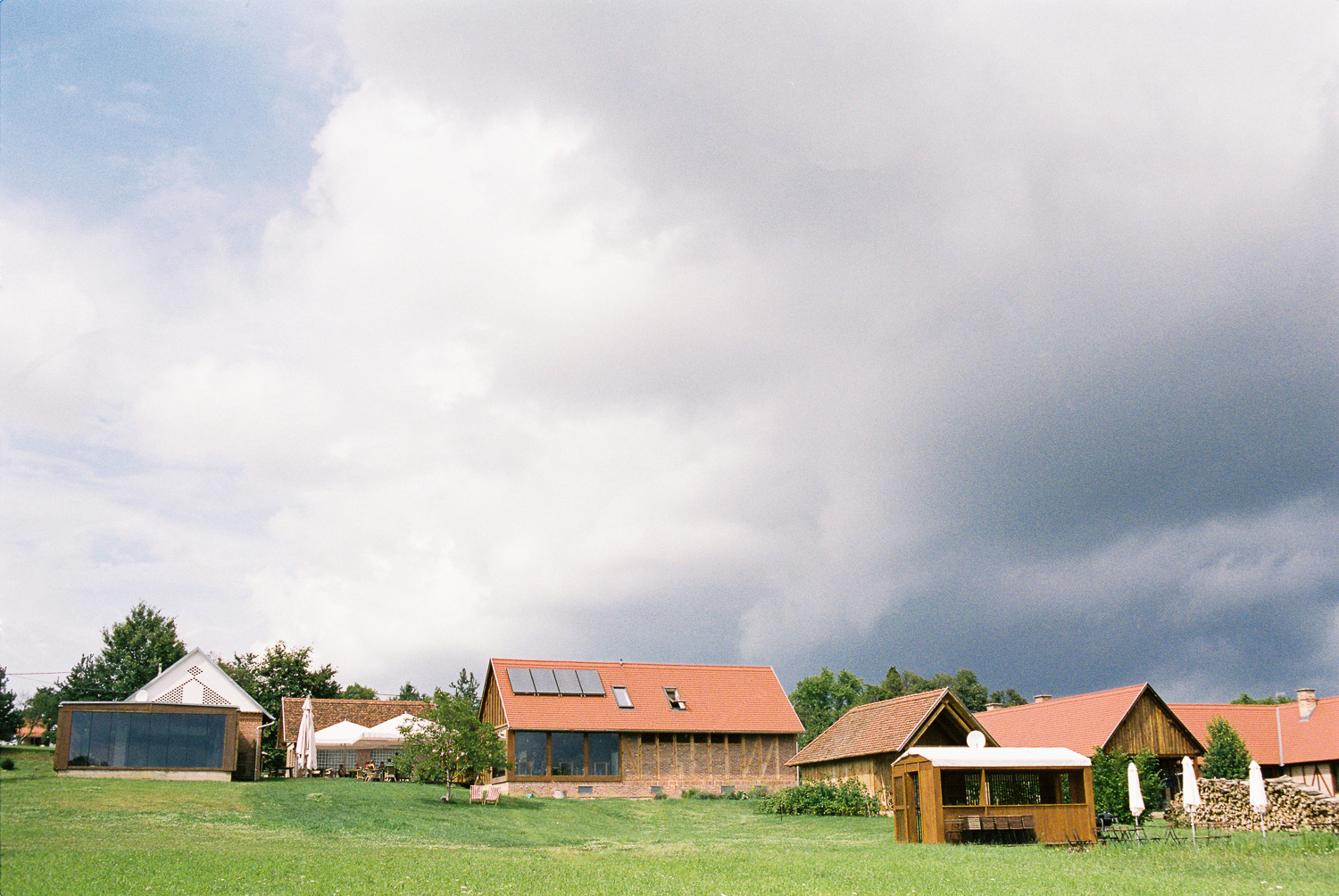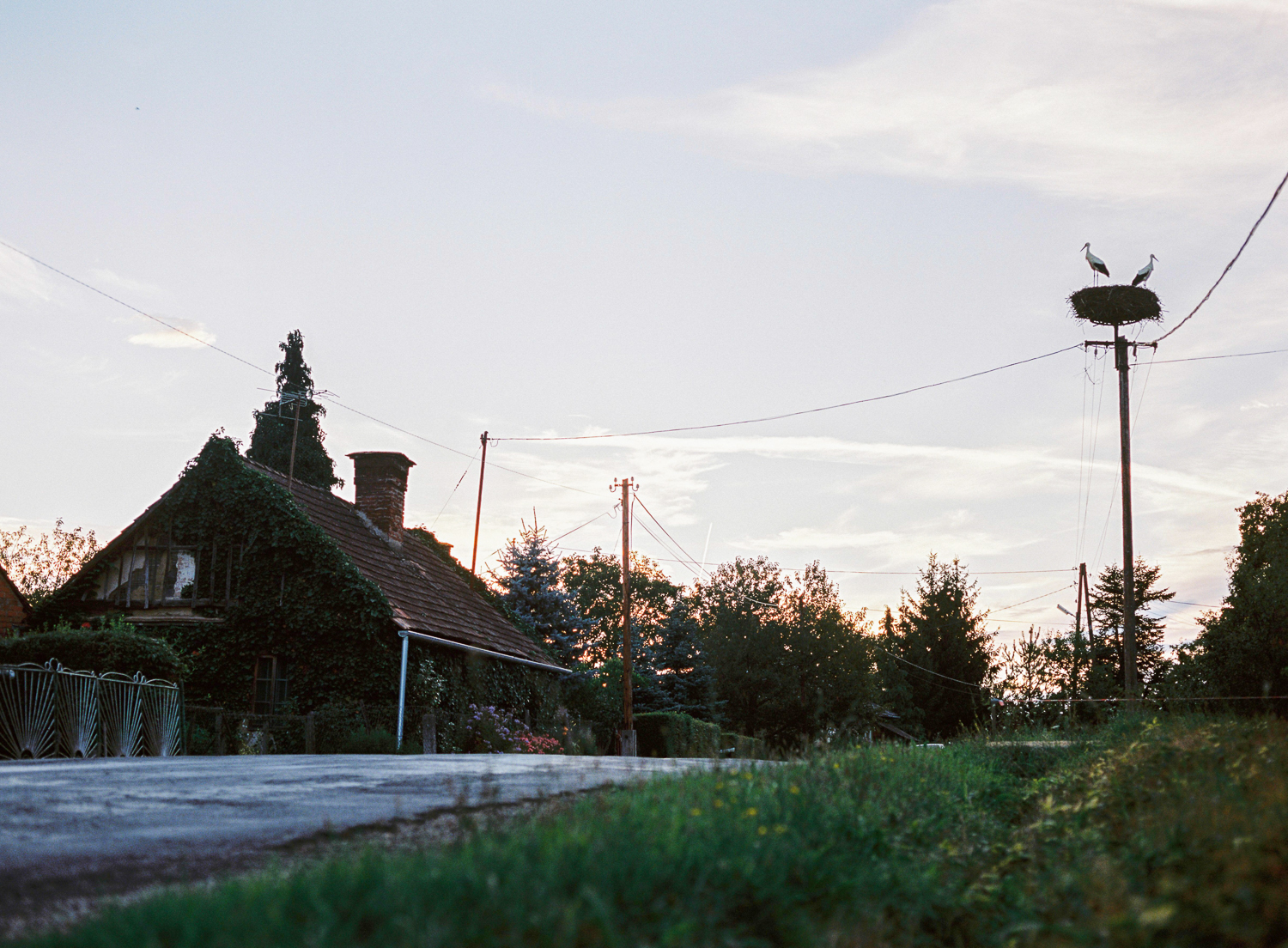 Text: Réka Muray-Klementisz
Mamiya 645 Pro, Kodak Portra 400, Kodak Portra 800 | Nikon FM3a, Fuji 400h  | Dev/Scan: Carmencita Film Lab
Őriszentpéter, Hungary
© Gabor Muray Photography